Music
{related_entries id="evnt_auth_1"}
{/related_entries}
{related_entries id="evnt_auth_2"}{/related_entries} {related_entries id="evnt_auth_3"}{/related_entries}
{related_entries id="evnt_auth_1"} {/related_entries}, {related_entries id="evnt_auth_2"} {/related_entries} and {related_entries id="evnt_auth_3"} {/related_entries}
Perpetua: Music in the Making
6:30pm | Friday 30 March 2012
Tickets:

Duration:

Venue:

£

N/A

1 Hour

{related_entries id="evnt_loca"}Perpetua: Music in the Making{/related_entries}
About this Event: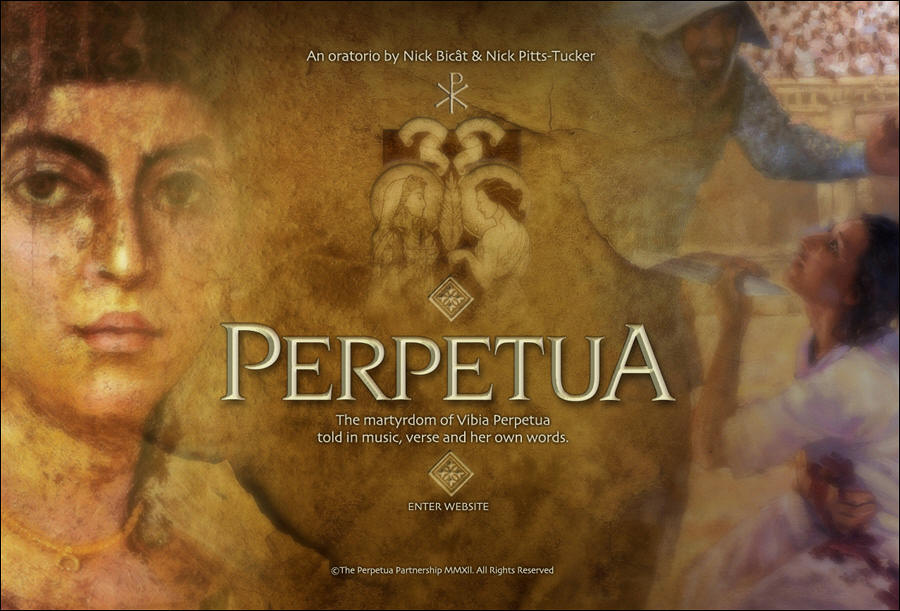 Today, across North Africa and the Middle East, personal sacrifices are being made daily to secure freedom and to challenge the excessive power of the state. Perpetua died in AD203 in the arena at Carthage, and a new multimedia dramatised cantata tells her story in English, Greek and Latin.
Composer Nick Bicât, librettist Nicholas Pitts-Tucker and director Peter Champness discuss the art of crafting words, music and staging for their new work, as well as the challenges of creating an accessible new form which echoes across the centuries from the Roman world to our own.
The event includes extracts from the production.
Presented by Christ Church Cathedral.