{related_entries id="evnt_auth_2"} {/related_entries} {related_entries id="evnt_auth_3"} {/related_entries}
{related_entries id="evnt_auth_1"} {/related_entries}, {related_entries id="evnt_auth_2"} {/related_entries} and {related_entries id="evnt_auth_3"} {/related_entries}
Welcome to Wonderland
Sunday 29 March 2015
4:00pm
1 Hour 15 Minutes
Duration
{related_entries id="evnt_loca"}Welcome to Wonderland{/related_entries}
Venue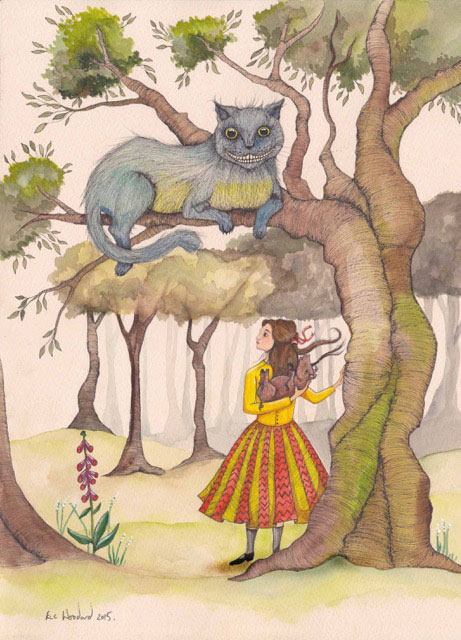 This year's festival closes with a performance of a new show, Welcome to Wonderland, created to celebrate Alice in Wonderland by pianist Ashley Wass and violinist Matthew Trusler and with a script written by novelist Louis de Bernières, author of Captain Corelli's Mandolin. The show marks the 150th anniversary of the publication of Lewis Carroll's Alice's Adventures in Wonderland and it aims to raise money for the Lenny Trusler Children's Foundation. Thirteen different composers have each written a short piece inspired by the book's preface and 12 chapters. They include well-known composers Sally Beamish, Roxanna Panufnik, Mark-Anthony Turnage, and Howard Blake.
Wass and Trusler will perform the 13 pieces and an actor will read the script. During the show, a series of images created by the young British artist Emily Carew Woodard will be projected on to a screen, as well as some of the original drawings by John Tenniel. The narrator will be West End and film actor Nigel Pegram.
The performance is suitable for children and adults and will last approximately 70 minutes. The performance will help raise money for the Lenny Trusler Children's Foundation, which is supporting the refurbishment of Helen and Douglas House, a hospice for children and young adults in Oxford.
This performance is supported by Sir Martin and Dr Elise Becket Smith.