{related_entries id="evnt_auth_2"} {/related_entries}
{related_entries id="evnt_auth_1"} {/related_entries} and {related_entries id="evnt_auth_2"} {/related_entries}
Bookworm: the Game of Reading and Remembering
Saturday 28 March 2015
1:00pm
{related_entries id="evnt_loca"}Bookworm: the Game of Reading and Remembering{/related_entries}
Venue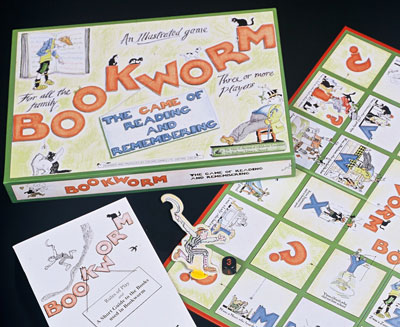 Join in and have fun playing the wonderful game of Bookworm while you listen carefully to Caroline Lawrence and Emer Stamp reading passages from their own and other brilliant books before they ask you questions that put your skills of instant recall to the test.
This event is for ages 6 and upwards in mixed-aged teams of 4 to 6 players. You can come as a team, or we'll help you to form a team on the day.
Lawrence is an English-American author known for the hugely popular Roman Mysteries sequence, which became a fantastic television series. Her latest works, The P.K Pinkerton Mysteries, are westerns set in Virginia City in 1862. Stamp is writer and illustrator of The Unbelievable Top Secret Diary of Pig.
Sponsored by Oxford Games Ltd